2019-01-08
Introduction
Osprey makes the Sojourn 45, a 45L 22" rolling carry-on suitcase that can convert to a backpack.
Rolling is good for inside airports. Backpack is good for traversing snow, slush, mud, and manure.
But what to do if one is carrying the suitcase in backpack mode and one also has a daypack?
Wear the daypack in front like a baby carrier? I think not.
The suitcase itself has a solution to this problem through the provision of four D-rings attached in front:
These are designed to connect with some small and rather expensive daypacks that Osprey also makes, the 13L Daylite and the 20L Daylite Plus.
Since I wanted to continue to use my JanSport SuperBreak pack (25L) as my additional carry-on, modifications were required.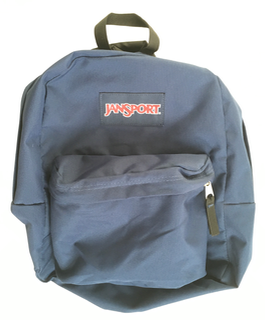 Tools and Materials
The old-school solution for attaching things to packs is to use lash tabs.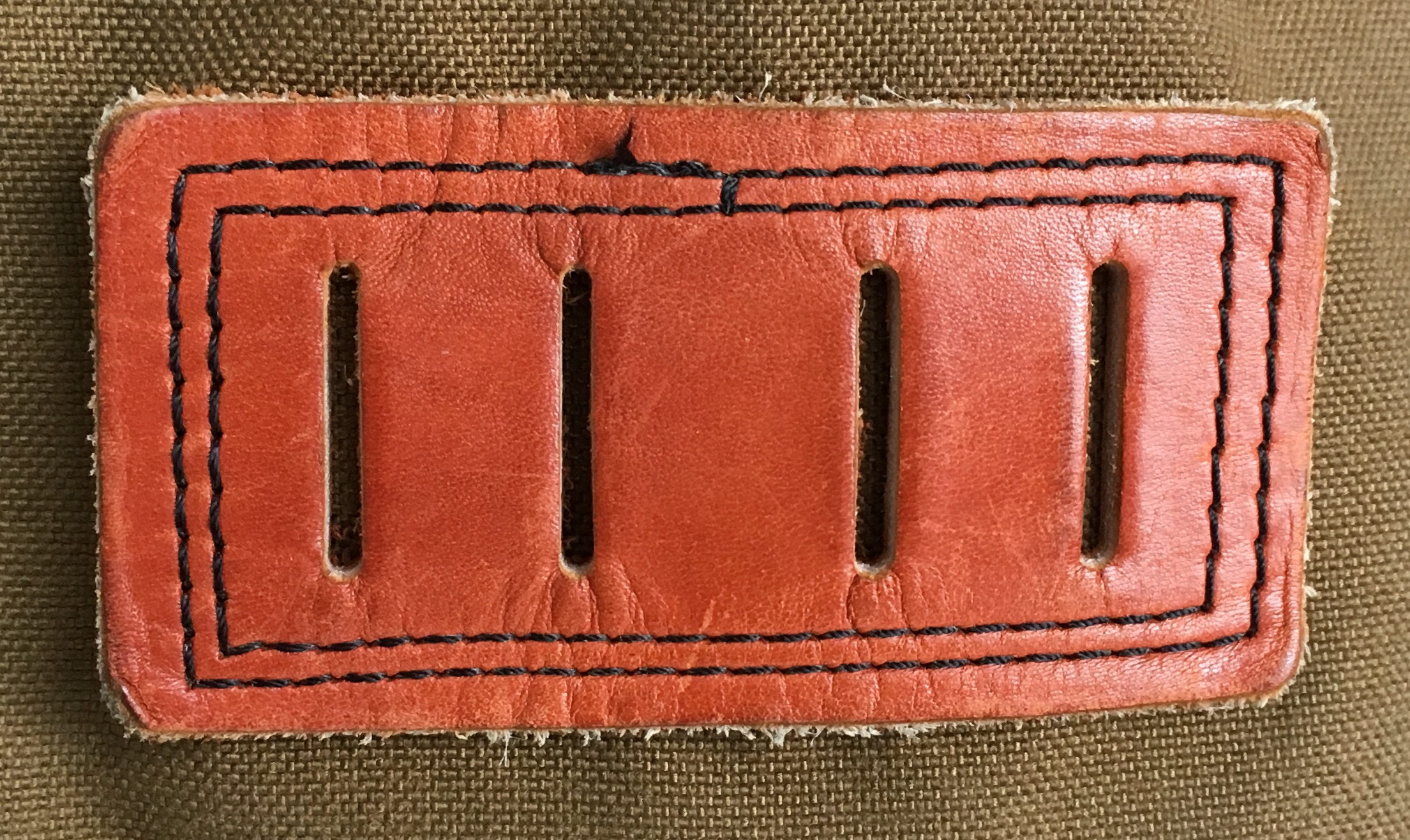 I ordered these from Strapworks.com, a fine purveyor of straps, webbing, and associated hardware: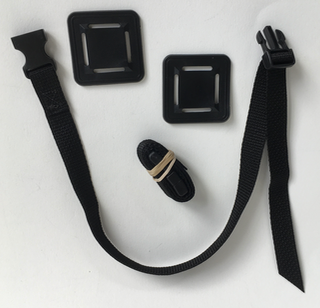 Four plastic lash tabs (of the kind they call "Four-way crossovers") and two straps (3/4 in. x 2 ft) with side-release buckles was about $10 with shipping. The lash tabs have 1" slots, but I got 3/4" webbing because larger buckles would not have fit through the D-rings on the suitcase. (Actually only one half of the buckle set fits through the D-ring. In hindsight, it might have been better to have used Strap-adjuster straps.)
For sewing the plastic lash tabs onto the daypack, I used a Speedy Stitcher sewing awl:
It comes with a bobbin of tan heavy-duty waxed thread and two very fierce "No. 8" needles.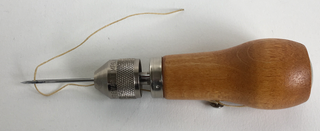 I wanted darker and thinner thread to use on the navy-colored backpack, so I obtained this black waxed nylon thread and the Speedy Stitcher "No. 4" needle:
To help me avoid sticking that needle through my desk or my hand, I taped together a big brick of corrugated cardboard to use as a backstop when spearing through the lash tab:
Results
First, I tried it out on a piece of scrap denim, since I had never used the Speedy Stitcher before.
Then, I did one on the pack.
The Speedy Stitcher comes with instructions, but it took a little practice to get going. You need to tug on the thread from both sides after each stitch. Because the needle and thread are going through plastic, there is more friction that there would be with just cloth. Too little tension, and the stitches are loose and sloppy. Too much tension, and the tab will buckle and/or the cloth will pucker. By the time I had finished, I still had not calibrated that quite right. Also, I had poked myself a few times.
After sewing a tab on each side of the pack, I realized it would have been better if the tabs were lower. Fortunately, I had spares.
I can pretend that it was intentional to have two tabs on each side, "to maximum attachment options."
I trimmed the straps down to about 8 inches in length. Here is a tab with a strap attached, and the strap shown going through the suitcase's D-ring: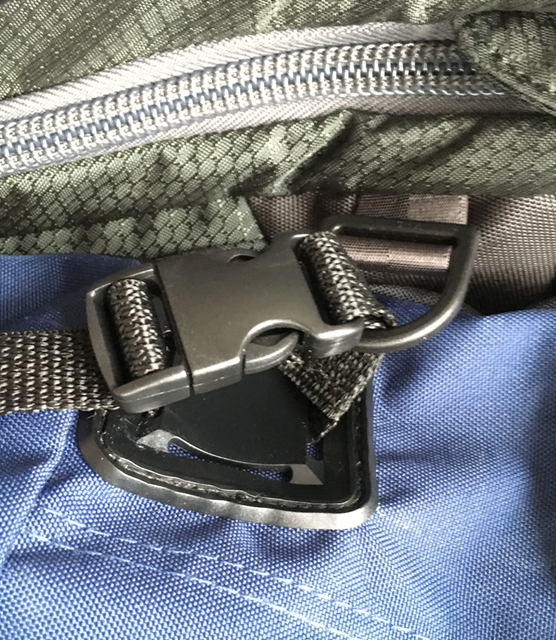 Here is the completed ensemble:
It's too bad that the JanSport daypack covers up the cool Osprey logo, but that's better than wearing the daypack like a baby carrier.